To obtain a hole of a given diameter and accuracy class, it is recommended to carry out coordinate boring work. What features and advantages this operation has, we will talk about this in this article.
Features of boring work on metal
The main feature that distinguishes jig boring from other types of metalworking operations is that they are carried out at low speeds. It is thanks to the use of such modes that high accuracy of the machined holes is achieved.
By the nature of the conduct, horizontal boring works are very similar to the process of milling and drilling, but, unlike them, they allow:
carry out high-precision processing of the surface of the grooves;
get tapered holes with different angles of inclination;
perform milling at various angles.
In addition to the above operations, jig boring equipment allows you to perform the following types of related work:
Drilling holes.
Milling to create a finishing surface.
Marking for future holes.
Countersinking and center hole testing.
Thus, jig boring work on metal is a high-precision operation that allows you to get holes and grooves with minimal tolerances.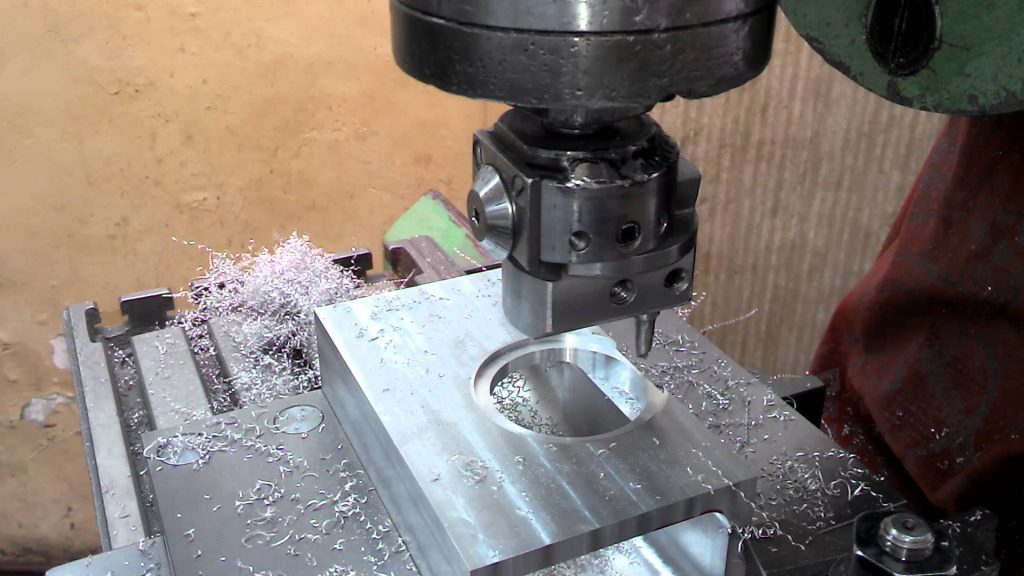 Advantages of jig boring work on special equipment
The main advantage of performing boring works on metal on specialized equipment is the presence of a rotary table on it. Thanks to this component of the machine design, the following operations can be performed quickly and conveniently:
machine holes using a polar coordinate system;
perform work on inclined surfaces of a workpiece or part;
drill perpendicular holes;
to carry out the groove of the end holes.
In addition, to ensure maximum accuracy of the work performed, the equipment has an additional digital indication, and its discreteness indicator can be up to 0.001 millimeters.
Coordinate boring works on metal at Shlyakh LLC
Specialists of LLC "SHLYAKH" perform coordinate boring works, both according to their own developed technical documentation, and according to the drawings and sketches of the customer. Of the advantages of contacting us, we note the following points:
highly qualified personnel, which allows performing jig boring works on metal of any level of complexity in record time;
the use of modern equipment from well-known manufacturers, which allows you to achieve maximum accuracy of the work performed;
quality assurance and reasonable prices.
To order a service or obtain additional information, contact our specialists in any way convenient for you. Our manager will answer all your questions and announce the preliminary cost of coordinate boring works.