Often there are situations when typical brass parts are not suitable for the implementation of the planned project. Therefore, one of the activities of Shlyah LLC is custom-made brass products that will solve the problem and bring the original design idea to life.
Scope of brass products
Every year, designers develop hundreds or even thousands of new projects for the modernization of various components and parts. That is why custom-made brass products are in high demand in industries such as:
machine and shipbuilding;
space and aircraft industry;
polygraphy and instrument making;
Automotive industry;
Agriculture;
plumbing and heating equipment.
At the same time, it is very important that the finished part meets all the standards and requirements that apply to products of this class. Otherwise, its operation will be unsafe and can lead to catastrophic consequences.
Manufacturing technology of brass products
At SHLYAH LLC, the manufacture of brass products is carried out using:
gas or argon welding;
laser or waterjet cutting;
machining on turning, milling, drilling and grinding machines;
pickling;
nickel plating and chemical painting.
All operations are performed on modern high-precision equipment, which allows us to guarantee the high quality of the finished product, its reliability and durability.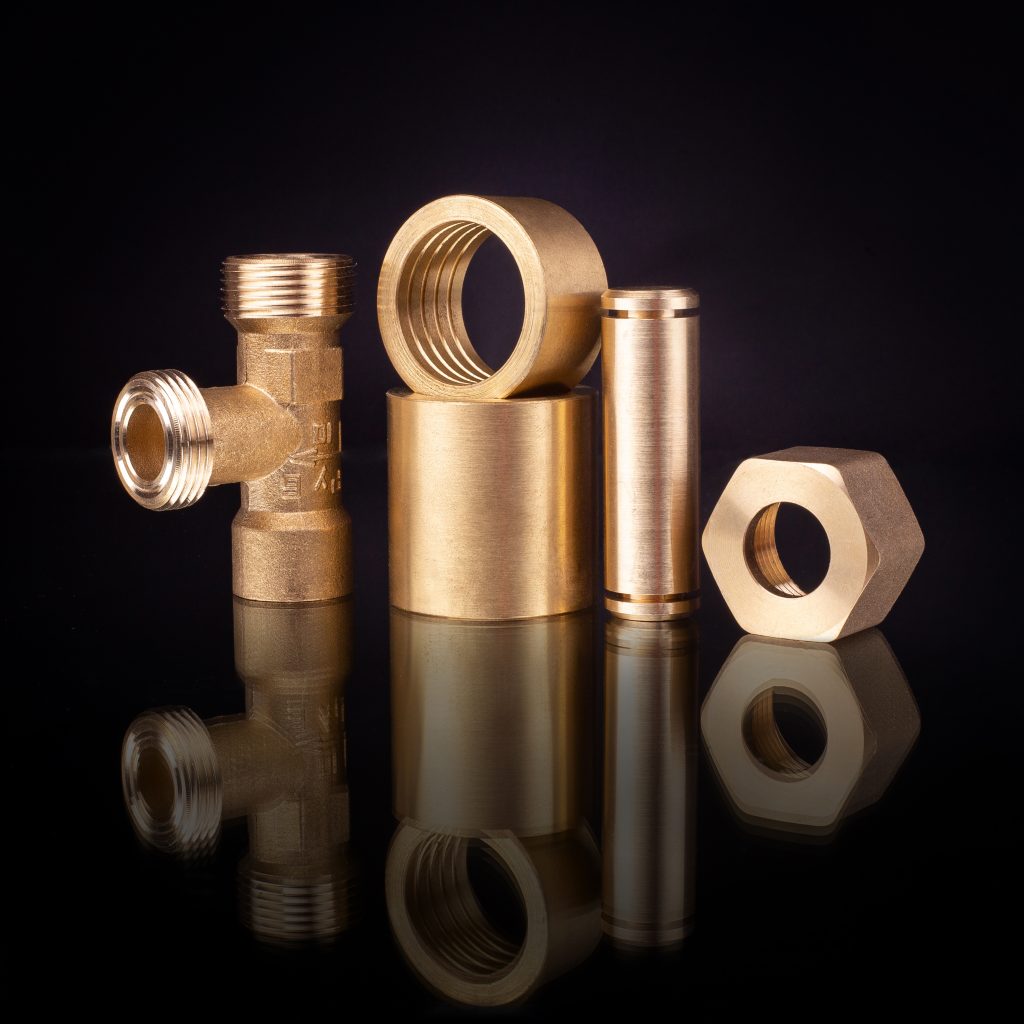 Benefits of custom made brass products
Manufacturing of brass products to order has a number of advantages over standard parts:
perfect compliance with the given overall dimensions and accuracy class;
more careful fitting of the product to the seat;
attractive appearance.
You will be able to personally evaluate all these advantages only after receiving the finished part, the manufacture of which was worked by the specialists of SHLYAH LLC.
Why choose us?
Among the advantages of contacting us, our clients note the following points:
high qualification of employees;
individual approach to each client, regardless of the volume of the order;
high-precision metalworking equipment and cutting tools;
operational terms for the manufacture of products from sheet brass, as well as parts produced by casting or hot stamping;
high quality of finished products and their full compliance with the technical specifications;
organization of order delivery to any point of Ukraine.
Do you have any questions? Contact our manager in any way convenient for you – by phone, e-mail or visit our office in the city of Dnipro. Our specialist will provide all the information you are interested in, promptly place an order and transfer it to work at the production site of our enterprise.
Brass products to order – this is only SHLYAH LLC.