Brass fittings are used to control the flow of liquid or gas in the pipeline. What types of such products are and what is their advantage over parts made of cast iron and steel – read about this in this material.
Types of shut-off and control valves made of brass
Depending on the purpose of use and the nature of the working substance in the system, brass shut-off and control valves are divided into the following types:
ball valves for water, gas, with an American, straight and angled with a union nut. This is one of the most versatile types of valves, which is used in heating and plumbing systems. The main advantages of such products are a high indicator of reliability and durability;
valves that are used in pipelines with non-aggressive substances;
check valves blocking the return flow of the working substance in the system.
Due to this diversity, brass valves are widely used in everyday life and various industries, which makes it a fairly popular category of products in the plumbing market of Ukraine and the CIS countries.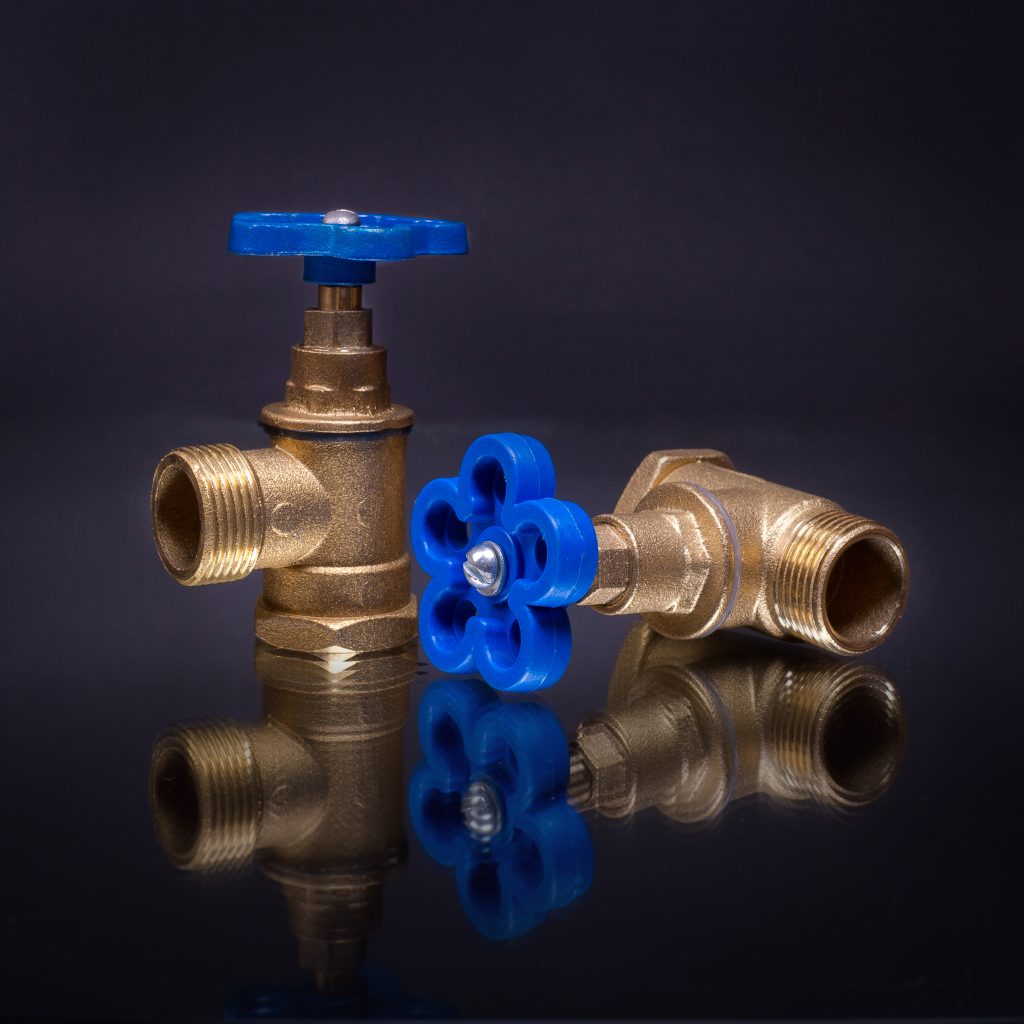 Advantages of brass valves
Brass fittings for plumbing have a number of advantages compared to products made of cast iron and steel, namely:
stability and even lack of tendency to corrosion;
well withstands sudden pressure drops in the system;
ease of installation and maintenance;
long service life;
resistance to high temperatures – up to 175 ° C.
Such technical characteristics of the product make it possible to mount brass shut-off valves in systems with a high temperature of the transported substance and sudden pressure drops. In addition, brass parts do not have a harmful effect on drinking water, which makes it possible to install such products in apartments and residential buildings.
Brass valves from Shlyah LLC
The main activity of our company is the production of brass valves. All our products are certified and are in high demand in the market of sanitary products in Ukraine and the CIS countries.
As for the advantages of cooperation with our company, our clients note the following points:
guaranteed fulfillment of contractual obligations in terms of quality and delivery time of products;
modern methods of casting and blank processing;
full compliance of products with the specified overall dimensions and declared performance characteristics;
a wide range of shut-off and control valves;
acceptable cost of products and components to them;
organization of delivery to any point of Ukraine.
Do you have any questions? Contact our manager in any way convenient for you. Our specialist will provide all the information you are interested in, promptly place an order and transfer it to the work of the relevant departments of our company.
Brass valves from SHLYAH LLC are a guarantee of quality, reliability and durability of the products sold.