Roman Nikolayevich Artyukh, head of the procurement department of Shlyakh LLC, and procurement manager Andrey Anatolyevich Karpenko, took part in a group training from Business & People.
This is a training company that has been successfully solving business problems for 12 years through training and motivating employees. https://business-people.com.ua/
The training helped to improve the efficiency of the department: master the tools of effective negotiations and methods of express analysis of the situation, the personality of the opponent, the value of the offer for the company, develop a strategy for relationships with suppliers and learn how to rank them by value for the company, get tools to improve the dynamics of price reductions by suppliers on terms long-term cooperation.
These skills were worked out in the framework of role-playing games and team exercises.
Certificate: Artyukh Roman Nikolaevich: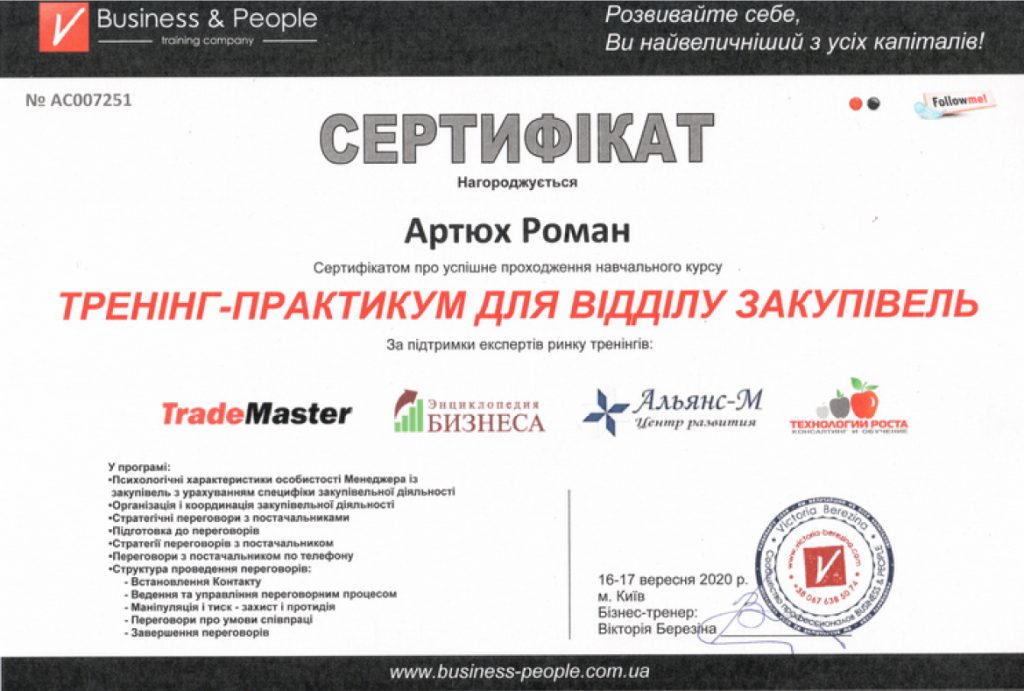 Certificate: Andrey A. Karpenko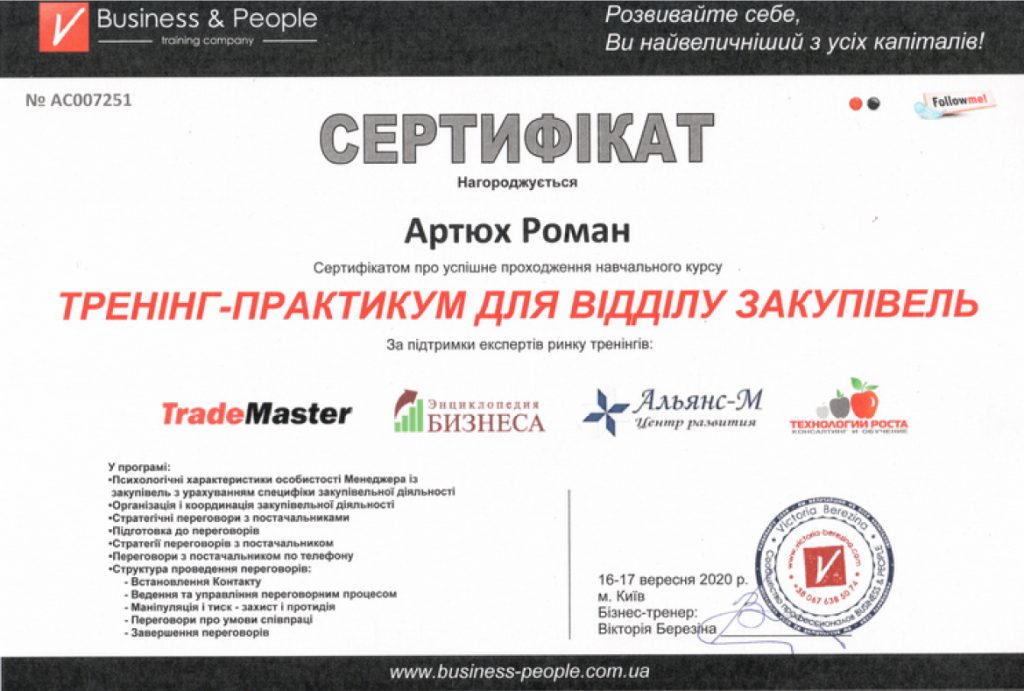 Photo with Victoria Berezina coach